Jim Hill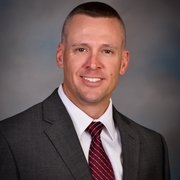 Jim started with the Burlington Agency as a CSR on March 30, 2017. He immediately took the test to become a licensed agent in order to do more for our members and customers. Jim is a retired Boone County Deputy Sheriff. Due to his extensive knowledge of the community, he not only works in the agency, but also helps with some of our community relations programs.
Jim has been in Boone County some twenty years. He loves hunting, working on "collectable/specialty" cars and enjoys spending time with his wife and two sons.
Life's Blueprints: A KFB Insurance Blog
The highest risk of severe thunderstorms and tornadoes in Kentucky typically occurs from March to June.
As more and more people pluck drones off retail store shelves for both personal and business use, these little sci-fi-like flying machines are becoming an increasingly common sight in Kentucky's skies.
A study on fatal crashes that occurred over a five-year span found that rain actually caused more driving fatalities than snow in 39 of the 50 states.