Jim Hill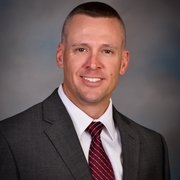 Jim started with the Burlington Agency as a CSR on March 30, 2017. He immediately took the test to become a licensed agent in order to do more for our members and customers. Jim is a retired Boone County Deputy Sheriff. Due to his extensive knowledge of the community, he not only works in the agency, but also helps with some of our community relations programs.
Jim has been in Boone County some twenty years. He loves hunting, working on "collectable/specialty" cars and enjoys spending time with his wife and two sons.
Life's Blueprints: A KFB Insurance Blog
Traveling is stressful enough without throwing in important last-minute decisions at the rental car counter. Read on for some of most frequently asked questions regarding rental car insurance.
Thanksgiving is the peak day for home cooking fires. In 2018, U.S. fire departments responded to more than 1,630 on that day alone.
The answers to these frequently asked questions might be helpful in expanding your motorcycle insurance claims knowledge.