Jim Hill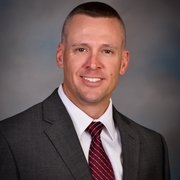 Jim started with the Burlington Agency as a CSR on March 30, 2017. He immediately took the test to become a licensed agent in order to do more for our members and customers. Jim is a retired Boone County Deputy Sheriff. Due to his extensive knowledge of the community, he not only works in the agency, but also helps with some of our community relations programs.
Jim has been in Boone County some twenty years. He loves hunting, working on "collectable/specialty" cars and enjoys spending time with his wife and two sons.
Life's Blueprints: A KFB Insurance Blog
According to the National Insurance Crime Bureau (NICB), catalytic converter thefts have seen a significant increase across the country since March of 2020, the start of the global COVID-19 pandemic.
In 2020, 24 children across the United States died from heatstroke in unattended cars.
Parents and caregivers have the ability to make lifesaving differences when buckling young ones in for a trip.