Jim Hill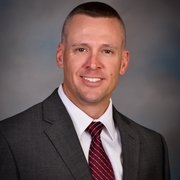 Jim started with the Burlington Agency as a CSR on March 30, 2017. He immediately took the test to become a licensed agent in order to do more for our members and customers. Jim is a retired Boone County Deputy Sheriff. Due to his extensive knowledge of the community, he not only works in the agency, but also helps with some of our community relations programs.
Jim has been in Boone County some twenty years. He loves hunting, working on "collectable/specialty" cars and enjoys spending time with his wife and two sons.
Life's Blueprints: A KFB Insurance Blog
During the holiday season, emergency rooms nationwide are flooded with victims of holiday decor gone wrong.
Avoid a tree tragedy this holiday season! Christmas trees annually cause millions of dollars in property damage.
According to the National Retail Federation (NRF), American consumers plan to spend nearly $1,000 each during the 2021 holiday shopping season. That's a lot of loot – and holiday scammers are well aware.