Jim Hill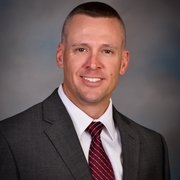 Jim started with the Burlington Agency as a CSR on March 30, 2017. He immediately took the test to become a licensed agent in order to do more for our members and customers. Jim is a retired Boone County Deputy Sheriff. Due to his extensive knowledge of the community, he not only works in the agency, but also helps with some of our community relations programs.
Jim has been in Boone County some twenty years. He loves hunting, working on "collectable/specialty" cars and enjoys spending time with his wife and two sons.
Life's Blueprints: A KFB Insurance Blog
If you're not properly prepared, a flat tire can quickly pump the brakes on your road trip, leaving you stranded on the side of the road instead of purposefully parked on a sandy beach.
Are you doing all you can to reduce your environmental footprint when behind the wheel? Read on to find out.
74 motorcyclists died on Kentucky roads in 2020, according to the Kentucky Office of Highway Safety. In the event of a crash, wearing a proper helmet may save your life