Diane Van Meter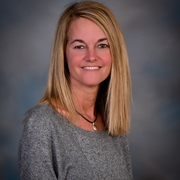 Diane has been with the Burlington Agency since July 14, 2016. She has lived in Boone County for twenty-five years with her family and has been a KY Farm Bureau Member since she was sixteen years old. (Some of her family are with Farm Bureau in Kenton County.) Diane is a licensed agent who loves the family feeling when working with customers and within the agency team.
Diane enjoys spending time with her husband Chris, two children and dog.
Life's Blueprints: A KFB Insurance Blog
Transportation officials share preliminary schedule, urge Kentuckians to prepare documentation now.
Kentucky is one of 16 states at the highest risk for earthquakes, according to the United States Geological Survey.
Frozen water can wreak havoc on metal or plastic pipes, no matter their strength. According to the Insurance Institute for Business and Home Safety, a 1/8th inch crack in a pipe can spew up to 250 gallons of water a day!