Diane Van Meter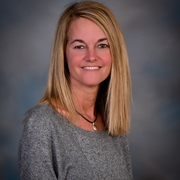 Diane has been with the Burlington Agency since July 14, 2016. She has lived in Boone County for twenty-five years with her family and has been a KY Farm Bureau Member since she was sixteen years old. (Some of her family are with Farm Bureau in Kenton County.) Diane is a licensed agent who loves the family feeling when working with customers and within the agency team.
Diane enjoys spending time with her husband Chris, two children and dog.
Life's Blueprints: A KFB Insurance Blog
We're all for enjoying Kentucky's beautiful sights via four-wheeler, but practice these tips to help keep ATV injuries and fatalities down in 2019.
Are you doing all you can to reduce your environmental footprint when behind the wheel? Read on to find out.
When it comes to the motorist-cyclist relationship, remember that it's a two-way street! A mutual respect between drivers and bicyclists must exist for each type of traveler to arrive at their destination safely.