Bell County students awarded Farm Bureau scholarships
Louisville, KY (July 6, 2018) – Twenty-two Bell County high school seniors received college scholarships from Bell County Farm Bureau. In partnership with County Farm Bureaus, the Kentucky Farm Bureau Education Foundation awarded $465,400 this year to deserving students from across the Commonwealth.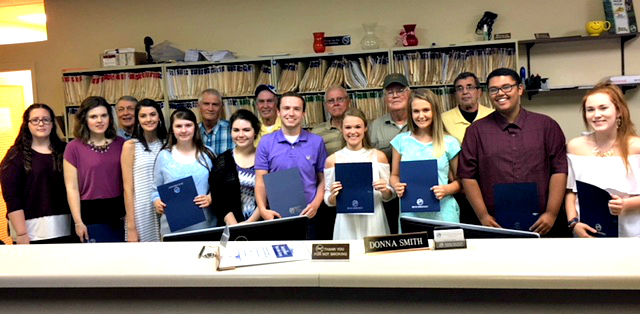 Bell County Farm Bureau awarded a $1,000 college scholarship to each of the following students: Solomon Andres (Middlesboro), Charity Asher (Arjay), Benjamin Bowling (Middlesboro), Ashley Bray (Frakes), Alexis Brock (Stoney Fork), Kennessa Burke (Middlesboro), Allyson Carey (Middlesboro), Cierra Coots (Middlesboro), Taylor Daniels (Middlesboro), Brooklyn Foister (Middlesboro), Izabella Fuson (Pineville), Taylor Fuson (Pineville), Virginia Gambrel (Pineville), Jordyn Hensley (Middlesboro), Rachel Hensley (Middlesboro), Alyssa Hillman (Stoney Fork), Anna Howard (Pineville), Sydney Lay (Middlesboro), Taylor McClelland (Middlesboro), Katie Thacker (Frakes), Hannah Turner (Frakes) and Hannah Warren (Middlesboro).
Farm Bureau scholarships, offered annually, are awarded to recipients who display the greatest levels of academic excellence, involvement in extracurricular activities, leadership abilities and financial need.
KFB Spotlight
January 19, 2022

The American Farm Bureau Federation will host the 2022 Young Farmers & Ranchers Leadership Conference in Louisville, Kentucky, Feb. 25-28, at the Omni Louisville Hotel.
December 15, 2021

The Kentucky Department of Agriculture (KDA) has created a resource page on its website for those affected by this weekend's disastrous weather events, Commissioner of Agriculture Dr. Ryan Quarles announced today.
December 10, 2021

As we gather together to be with friends and family during this holiday season, our Farm Bureau family is doing the same.