Bell County students awarded Farm Bureau scholarships
Louisville, KY (July 6, 2018) – Twenty-two Bell County high school seniors received college scholarships from Bell County Farm Bureau. In partnership with County Farm Bureaus, the Kentucky Farm Bureau Education Foundation awarded $465,400 this year to deserving students from across the Commonwealth.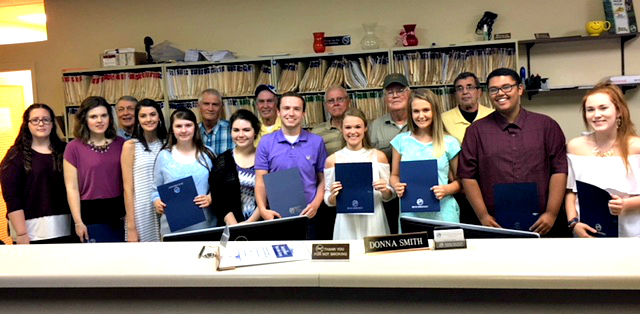 Bell County Farm Bureau awarded a $1,000 college scholarship to each of the following students: Solomon Andres (Middlesboro), Charity Asher (Arjay), Benjamin Bowling (Middlesboro), Ashley Bray (Frakes), Alexis Brock (Stoney Fork), Kennessa Burke (Middlesboro), Allyson Carey (Middlesboro), Cierra Coots (Middlesboro), Taylor Daniels (Middlesboro), Brooklyn Foister (Middlesboro), Izabella Fuson (Pineville), Taylor Fuson (Pineville), Virginia Gambrel (Pineville), Jordyn Hensley (Middlesboro), Rachel Hensley (Middlesboro), Alyssa Hillman (Stoney Fork), Anna Howard (Pineville), Sydney Lay (Middlesboro), Taylor McClelland (Middlesboro), Katie Thacker (Frakes), Hannah Turner (Frakes) and Hannah Warren (Middlesboro).
Farm Bureau scholarships, offered annually, are awarded to recipients who display the greatest levels of academic excellence, involvement in extracurricular activities, leadership abilities and financial need.
KFB Spotlight
September 8, 2021

A recent survey conducted by an organization known as "Kindness.org" listed Kentucky as being the kindest state in the U.S. Now, I'm no rocket scientist, but I have figured that one out; no survey needed.
August 30, 2021

From a reversal of the Waters of the U.S. rule to tax related issues, the agriculture industry is standing firm on its policies and priorities as it faces proposals that could affect the industry in adverse ways.
August 26, 2021

The 57th annual Kentucky Farm Bureau (KFB) Country Ham Breakfast brought in a record-breaking $4.8 million bid for charity. The Grand Champion Country Ham auction is a KFB state fair tradition dating back to 1964.