Bell County students awarded Farm Bureau scholarships
Louisville, KY (July 6, 2018) – Twenty-two Bell County high school seniors received college scholarships from Bell County Farm Bureau. In partnership with County Farm Bureaus, the Kentucky Farm Bureau Education Foundation awarded $465,400 this year to deserving students from across the Commonwealth.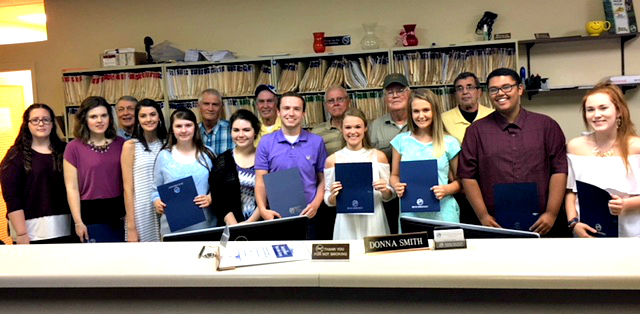 Bell County Farm Bureau awarded a $1,000 college scholarship to each of the following students: Solomon Andres (Middlesboro), Charity Asher (Arjay), Benjamin Bowling (Middlesboro), Ashley Bray (Frakes), Alexis Brock (Stoney Fork), Kennessa Burke (Middlesboro), Allyson Carey (Middlesboro), Cierra Coots (Middlesboro), Taylor Daniels (Middlesboro), Brooklyn Foister (Middlesboro), Izabella Fuson (Pineville), Taylor Fuson (Pineville), Virginia Gambrel (Pineville), Jordyn Hensley (Middlesboro), Rachel Hensley (Middlesboro), Alyssa Hillman (Stoney Fork), Anna Howard (Pineville), Sydney Lay (Middlesboro), Taylor McClelland (Middlesboro), Katie Thacker (Frakes), Hannah Turner (Frakes) and Hannah Warren (Middlesboro).
Farm Bureau scholarships, offered annually, are awarded to recipients who display the greatest levels of academic excellence, involvement in extracurricular activities, leadership abilities and financial need.
KFB Spotlight
June 30, 2022

In the world of agriculture, tradition plays a very important role, especially when it comes to younger generations becoming part of an industry that is as old as the earth itself.
June 29, 2022

While traveling Kentucky's interstates this summer, keep your eyes peeled for bright bursts of native blooms along the way. Plots of Kentucky wildflowers like milkweed, coneflower, and goldenrod create a sea of color all season long… and for a good purpose.
June 28, 2022

What do watermelon, canola, soybeans, and pumpkins have in common? They're all Kentucky-grown crops that would not exist without bees.