Downing Cattle Company
We are so thankful for Jeff and Melinda Downing and family of Downing Cattle Company. Jeff served as a long time board member. Go by their Fountain Run office for excellent locally grown meats or visit the fine restaurants in Kentucky and Tennessee that serve their products!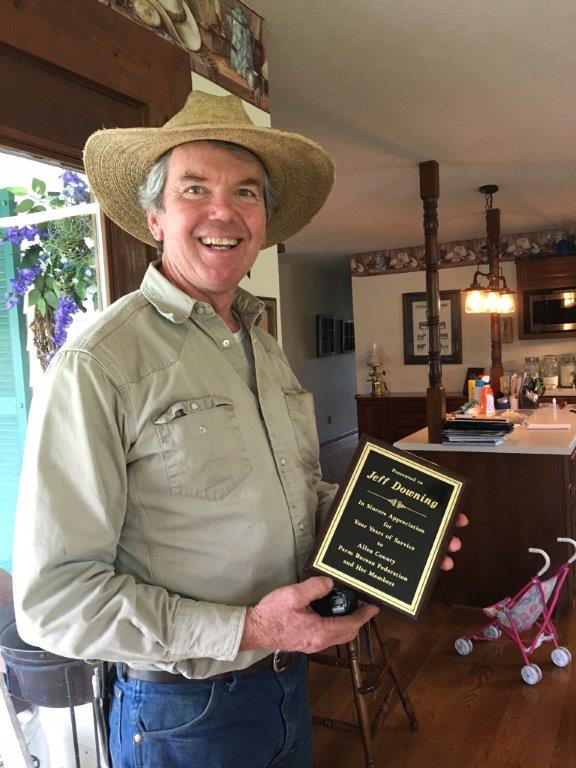 KFB Spotlight
December 3, 2022

Pulaski County farmer Mark Haney was re-elected Kentucky Farm Bureau President on the concluding day of the organization's 103rd annual meeting. Also re-elected were Webster County's Eddie Melton as First Vice President and Sharon Furches of Calloway County as Second Vice President.
December 2, 2022

Jenna Coles of Logan County and Matthew Estes of Barren County were awarded top honors in the Kentucky Farm Bureau 2022 Outstanding Farm Bureau Youth contest.
December 2, 2022

Ben Prevette of Hopkins County won first place in the final round of Kentucky Farm Bureau's (KFB) Discussion Meet, a debate-styled competition for young farmers that relies on an individual's skill in reasoning and logical discussion of issues.